I have a long history with guest posts. Till date, I have got thousands of articles published for my clients through blogger outreach.
I have been outreaching since 2013 and have built connections with lots of bloggers in all these years. While we do a barter-style trade with most of the bloggers; i.e. we send them top-notch content and they publish our articles (with client's backlink) in return, however, we also need to pay an editorial review fee to some bloggers for the time they put into publishing our piece.
But interestingly, the prices charged by most of the outreach agencies is outrageous. Sometimes they even charge twice or thrice the supposed fee.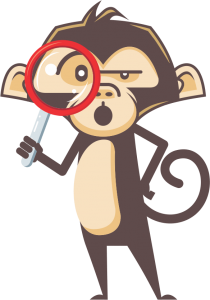 Today, I am going to talk about the truth of these outreach agencies that no "expert" has spoken of before.  You can consider these to be coming from a guy who has tremendous experience in blogger outreach. Take these as industry standards.
First of all, you need to understand how to find companies that offer genuine guest posts.
Trust me. There aren't many!
If you are an SEO pro and have found your perfect guest posting provider; you can skip directly to the pricing section of this article by clicking here -> Take Me To The Pricing Section Right Now.
However, if you are still looking for a blogger outreach service then keep on reading.
Now, let's talk about metrics that blogger outreach companies should promise to their clients. Because these are the metrics that actually matter.
1. Do They Promise Minimum Organic Traffic?
Not Paid. Not Social. Not Direct. You need to know if the sites you get backlinks from gets traffic organically (via Google). Does your provider guarantee this?
Most of the outreach agencies offer numerous metrics but only a very few of them promise to give placements on sites with organic Traffic. Why?
It's because most of the other metrics can easily be manipulated by the webmasters by getting involved in grey hat link schemes; however, it is never possible to manipulate organic traffic.
If there was a way to manipulate organic traffic, why would people invest on outreach agencies? Why wouldn't they take the shortcut to traffic?
Organic Traffic is the most important metric, because if a site has traffic; it means Google likes it and the backlinks from that site will surely boost your rankings.
That is why at Outreach Chimp, all placements you get are from sites with a minimum Ahrefs traffic of 1000.
That being said, getting published on sites with organic traffic isn't an easy thing to do. And most blogger outreach agencies aren't committed to do it.
You can get the organic traffic data from SEMRush, SimilarWeb, Alexa, SERPStat but I personally recommend Ahrefs as it tends to give detail of overall organic traffic from all the countries.
To conclude, if any outreach agency isn't offering placements on sites with traffic; you should certainly skip them. As they can do more harm than good.
2. Do They Promise to Get You Published on Relevant Sites?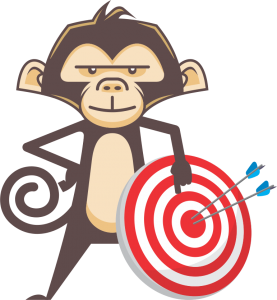 When you get links from sites that are relevant to yours, it tells Google that you are a part of the same group. Thus, the guest posts you get should be related (even broadly) to your niche.
A niche website is always better but as per our experience; a strong site with good metrics and traffic boosts your site's rankings to a greater degree (even if it isn't directly related to your niche).
However, getting a link to your "stock trading" site from a food related blog doesn't match unless you are talking about stocks in food segment specifically.
So, if your guest posting service provider is getting you published on totally irrelevant sites; then you need to tell them to stop and maybe look for a new provider.
So, here's the summary:
You should try to get links from niche-relevant sites.
If not, broadly related sites (with good metrics) that accepts your topic are good as well.
If not, getting the content idea aligned so that it matches your site and the guest post site is fine as well.
However, if the sites where you are getting published aren't relevant. Skip and move on.
3. What Other Metrics Do They Promise?
Most of the outreach agencies offer to get their client's published on sites with a minimum DA (MOZ Domain Authority).
Although, DA is an important metric to consider as it helps to determine the SERP boosting capacity of a backlink. And it is recommended to get back-links from sites with minimum DA of 20. Obviously, links from genuine sites with DA 30+ is even better if you want to see a quicker boost.
However, it is one of the metrics that can easily be manipulated by blog owners.
And in fact, many guest posting sites with a DA greater than 60 with NO traffic are just link farms. Can you afford to get a backlink from a link farm that can get you penalized in future?
Certainly not!
Thus, if the only metric an outreach agency promises is DA. Don't board the wagon and never look back.
Again, you need to know that the sites where you get backlinks from are getting organic traffic.
4. Do They Guarantee 1st Page Rankings?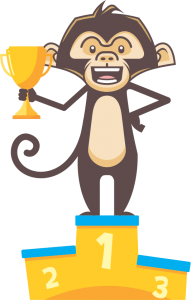 Let's be honest here.
Guest posting is the most effective way to earn genuine backlinks for your website that can boost your SERP rankings.
However, if you know anything about "keyword difficulty", you should understand that it is different for all terms. And if your guest posting provider guarantees 1st SERP ranking, he is most probably faking.
He surely doesn't know the know-hows of the industry. Or, he is just using a marketing gimmick to get more clients to sign up.
Can you trust such providers? Well, it's up to you but I will suggest you to look elsewhere.
5. Do They Have A Post/Link Replacement Policy?
It's possible that the placements your provider created were removed by the blog owner after some time. Maybe he sold the site to a new owner or decided to close down the blog due to a personal reason.
There could be many reasons that your backlink might get removed from the blogger's website.
But, does your blogger outreach agency provide insurance in such case?
It's good to know about it before you sign up with a new provider as you might need it later.
Although, some guest posting service providers offer a 3- or 6-months link replacement policy but there are some who don't offer such replacements. Thus, it is always better to know about this beforehand.
What Should Be the Standard Prices of Blogs According to Metrics DA & Traffic?
As you all know, there isn't any standard fee for guest posts. However, since there are many blogger outreach companies trying to over-charge their clients, we thought to come up with approximate figures that can be paid to such guest posting companies.
Please note: There are many companies who don't promise any minimum traffic of placement sites. We suggest you to completely skip those firms as links from such sites can even harm your rankings.
Also, the below pricing is only applicable for agencies that provide legitimate guest post service and placement on sites that get organic traffic (i.e. genuine sites).
The pricing is based on the level of difficulty/time required to get published on sites with such metrics.
DA 10
DA 20
DA 30
DA 40
DA 50
DA 10
| | | |
| --- | --- | --- |
| DA (around) | Traffic (around) | Standard Price |
| 10 | 100 | $45 |
| 10 | 500 | $65 |
| 10 | 1000 | $80 |
| 10 | 1000 – 2000 | $80 to $100 |
DA 20
DA 30
DA 40
DA 50
Once again, I would like to remind you that the above figures are just approximates.
The key to get high SERP ranking is to keep building quality links for your website regularly.