Your business has a content marketing plan—but do you have an effective link building strategy?
Guest blogging is writing and publishing content on a website other than your own. It is a practical tool to build backlinks, reach a wider audience, attract more customers and drive organic traffic. Savvy marketers use guest posts to boost their website's SEO performance and rank for the right keywords.
Here's everything you need to know to get started with guest posting for your business.
Why You Need Guest Blogging for SEO
When you write a good guest post for an authoritative website, you get to add a backlink to your business website. Figuratively speaking, these credible backlinks are worth their weight in gold.
Backlinks boost your brand's domain authority and SEO rankings. As you add contextual backlinks from high-quality websites, search engines will rank you higher over time. This increases your brand's visibility in search results and gets you in front of your target audience.
The benefits of guest blogging don't end there! This strategy increases both referral traffic and organic traffic from potential customers. It also contributes to brand awareness and establishing your brand's expertise in the field.
So what's in it for the host website? The blog owner gets valuable SEO-friendly articles. By allowing guest posts, they give their audience useful and relevant content with a fresh perspective.
How Does Guest Blogging Work?
The first step is identifying high-authority, high-traffic websites that welcome guest posts. Then find a topic that promotes your brand's goals. Pitch your post idea to the editor of the host site. Write good content that provides value to the readers. Don't forget to include a contextual backlink!
And then you have to do it all over again.
If all this sounds like a lot of work, you're not wrong. Guest posting is effective, but you need more than a single post to see the results. You can always reach out to Outreach Chimp for high-quality guest posts with real organic traffic.
Let's get into the step-by-step breakdown of the guest blogging process.
1. Choose the Right Website for Guest Posting
Where do you find websites that accept guest posts
Strategic google searches can take you a long way. Try these search strings:
[keyword] "write for us"
[keyword] "guest post"
[keyword] "submit a guest post"
[keyword] "contribute an article"
"guest post by" [name of prolific writer in your niche]
You can also find guest posting opportunities on social media platforms like Twitter. Use the advanced search features to get exactly what you're looking for.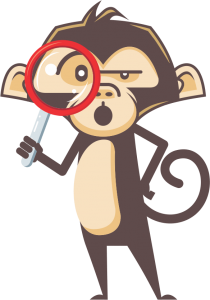 Check out your competitors' backlink profiles to discover what's working in your niche. You'll be able to expand your guest posting activities and fill any gaps in your marketing efforts.
Social listening tools like Google Alerts, Awario and BuzzSumo allow you to monitor industry trends and follow relevant conversations. You can set up blogger and keyword alerts to find new guest posting sites.
Marketers also leverage mutual connections with other guest bloggers and niche experts to open doors and find hidden opportunities.
Identify the Best Websites
Once you have a list of guest blogging opportunities, it's time to shortlist the best sites for your guest posts.
Ideally, guest post websites should have high domain authority and high organic traffic.
Stay away from publications with impressive authority scores but zero organic traffic. Low traffic means that search engines aren't recommending this website to people. So you won't get the referral traffic and SEO results you're looking for.
If you're working with a third-party blogger outreach service, make sure they're promising measurable organic traffic. A well-written guest post on a website with good traffic can cost you anywhere from $45 to $280.
The guest post website should also cover topics related to your niche, with an audience that overlaps with your target customers.
Avoid working with websites with low-quality content, poor user satisfaction, slow loading times, etc. These factors will harm the host site's ranking in search engine results.
2. Identify a Solid Topic
Keep your eyes out for hot trends. What are other bloggers writing about? What are people talking about on social media or in blog comments? For example, if wireless charging is trending in tech communities, you can lean on that buzz to write a timely and informative article that people want to read.
Use SEO research tools to get inspired and find keywords you want to rank for. These tools make it easy to do organic research, find keyword gaps and generate dozens of guest post ideas.
A simple Google search can help you branch out into related keywords. Pay attention to the autocomplete results, Related Searches and People Also Ask results.
Choose the Best Guest Post Topic
Now you've got several guest post ideas. How do you narrow down your list and choose the best one?
We've got you covered.
Your chosen topic and keywords should further your brand's SEO goals. Analyze your keywords in depth. Check keyword difficulty, search intent and traffic potential. Choose low competition keywords so your business will get a bigger SEO push.
More broadly, your guest post topic should help your business goals.
Write articles related to the problem your business solves. This will demonstrate your brand's niche authority and help you find high-quality leads. For example, write about cleaning coffee machines to promote a machine that's much easier to maintain.
The most effective backlinks take visitors to a relevant page on your business website. In other words, if you want eyes on your gym equipment shop, write about cheap home gym set ups, not about luxury swimwear.
Your topic should also benefit the host site. Choose a hot topic that's likely to rank well. Tailor the topic and keywords to the website's audience. Do they read with informational intent or commercial intent? Are the readers beginners or experts? What topics are popular on this website? Do they typically publish B2B or B2C content?
Make sure the website hasn't already covered your topic. Even better, analyze the website and fill a gap in their content.
There's a lot of competition for blogger outreach and guest post openings, so you must be strategic about your pitches.
Sending a generic template email is the easiest way to get your pitch ignored. Show blog owners that you've done your research by tailoring your pitch to the website and its audience. Always personalize the email to the blog owner. You can usually find their name on the About Us or Contact page.
Check the guest post guidelines for important information about word limits, whether you should submit a topic or a complete article and so on.
A concise and interesting summary of your idea will attract the publisher's attention. You can also include headline suggestions and 1–2 alternate ideas.
Emphasize your expertise and the value you're offering as a guest author. How will this article benefit the readers of this website? Do include social proof in the form of previous publications, qualifications, etc.
Follow good email practices.
Proofread before hitting send.
Include a relevant subject line.
Never spam the blog owner.
Send a warm pitch if you can. This means getting noticed by the blog owner before you even send the pitch. You can comment on their past posts, share links with your existing audience or email them about how their content helped you. You can even leverage your network to get an introduction.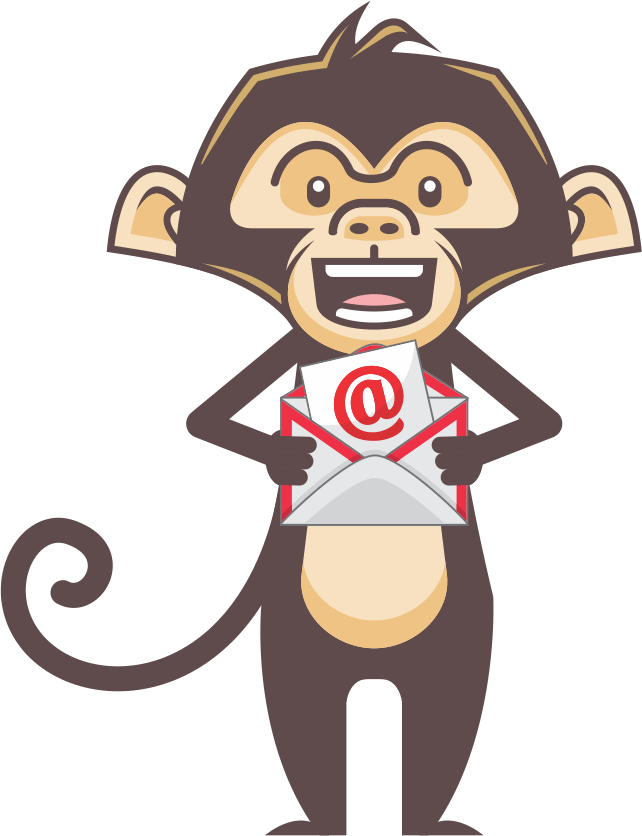 What is the most important part of a good guest post?
The answer shouldn't surprise you.
Effective guest bloggers prioritize providing value. Write a unique and insightful article with actionable advice. Hit the pain points and solve a real problem for readers. Don't write commercial copy. People might not click if you turn the entire article into an ad.
At the same time, your article should be SEO-friendly with relevant keywords you can rank for. Avoid forcing unnatural keywords in your post. Instead, your anchor text should fit in the context of the article. The guest post link should lead to a relevant page on your business website.
Write a good article. Include a compelling headline, an interesting introduction and a call to action. Keep the paragraphs short and easy to read. You can even include shareable resources like informative graphics or useful compilations. Steer clear of generic or copied content.
Your guest blog post should also fit on the website, especially in terms of tone and structure. Do they typically publish listicles or case studies or how-to articles? Is their voice fun and casual or serious and professional?
Writers should stick to the host website's guidelines and formatting requirements. Include internal links and informative external links to help out readers and boost the website's search engine rankings. These google search operators will help you quickly find relevant internal links:
site:example.com [keyword]
site:example.com intitle:[keyword]
site:example.com intext:[keyword]
5. Promote Your Guest Post on Social Media
Your job isn't done when your guest post goes online!
Make sure to reply to comments, at least in the first few days. This is a great way to foster discussion and build relationships with future customers. You might even get ideas for your future guest posts!
Promote the guest post to your existing audience and share it on your social channels. This keeps your marketing fresh and offers a new perspective to your current followers.
Sharing the guest post is also a great way to thank the blog owner and build a long-lasting business relationship.
6. Scale Your Guest Blogging
Guest blogging is a valuable content marketing strategy, but there are only so many words you can write in one day. How do you scale the benefits of guest posting without working nonstop?
Use the 80/20 rule and focus your efforts on the 20% of activities that bring you the biggest results. Guest blogging is a game of quality, not quantity. A few backlinks from high-authority, high-traffic websites could give a major push to your SEO performance and referral traffic.
If you're new to your industry, get your guest posts on the best websites possible. Create irresistible guest content that opens doors for more opportunities. When you land a guest post at a high-quality site, provide your best content and include internal links to build a long-term relationship with the blog owner.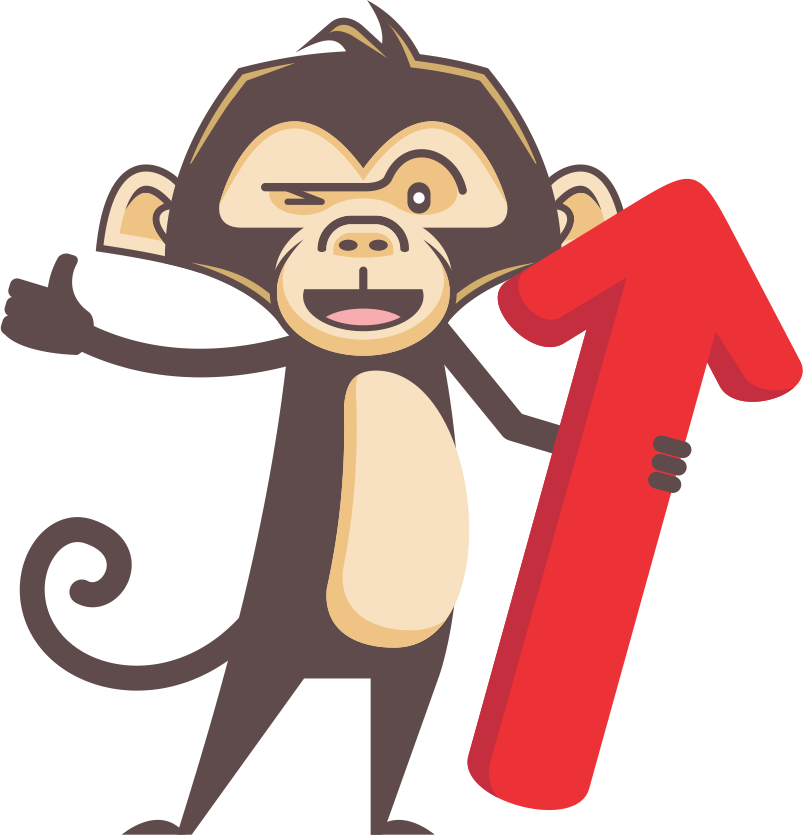 Build systems wherever you can to streamline the production process. Use posting calendars and communication templates. Find the right tools for researching and tracking keywords.
What if you're ready to invest in guest posting, but your business just doesn't have the in-house staff or resources to expand content production? Scale your guest blogging effortlessly with Outreach Chimp.
Guest blogging has proven to be a useful SEO strategy for marketers in every industry. This comprehensive guide has given you all the tools you need for successful guest posting, from coming up with ideas to drafting an excellent guest article.
Get started today and give your business the SEO visibility it deserves!